Robust Solutions for ever-moving transportation and travel business.
Excel in your journey to digital transformation with our innovative, scalable, and custom range of technology solutions that assist you in managing business operations, employee productivity, increase customer intimacy, and operational efficiency.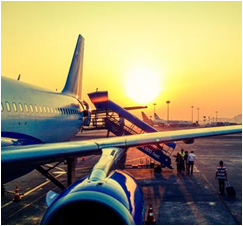 Ticketing and E-Booking Systems
Secured cloud based booking, ticketing, reservations and services management systems with capabilities to automate and manage workflows for better operations performance of your travel business.
On-Demand Travel Applications
Develop on demand ride sharing and taxi booking applications with custom front-end UI, Powerful analytics panel and Advanced Admin Dashboards that are scalable and robust.
Fleet Asset Tracking Solutions
Monitor and track your fleet, real time analytics dashboard, provide customers with collaborative tracking that display KPIs like travel times, fuel cost, average speeds and in-depth performance reports.

Public Transport Information Apps
End-to-end public transportation software solutions including fluid and fixed transit planning applications, public transportation mapping interface, routing optimization software etc.
Migration and Upgradation
Upgrade or Migrate legacy e-commerce application and websites to robust and latest technology stack and modern skin to enhance user experience.
Product Engineering
Developing intuitive and highly scalable digital commerce solutions to provide interactive experience to your customers at each touch point.
Process Automation
Automating repetitive processes in shipping and inventory management with a customised software to boost productivity and improve efficiency.
Team Augmentation
A Scalable delivery model that helps you focus on scaling your business while we augment your technical expertise and enhance product capabilities.